Testimonials
Thank you for working with my son, for the past couple of years. I wanted to tell you that my son was attacked in the locker room after school yesterday and was able to defend himself and no one got hurt. He said his reactions were instinctive from the lessons you taught him in class.
Because of his growth problems, He has a history of being bullied. I was proud of him for being able to defend himself and doing it in such a way that no one was hurt. Perhaps when other boys hear that he can defend himself, they may think twice about bullying him. I hope that my son will return to your studio in the future when his schedule permits. (March, 2012)
Thank you again.

Sincerely,
Mrs. Leary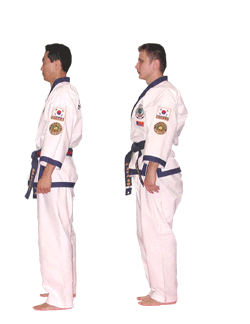 Noah had been wanting to study martial arts since he was about 3 years old. A few months before his 4th birthday he visited J. Kim Martial Arts with his parents to ask about enrollment. Although he was told that the school did not accept kids younger than five, he convinced Master Kim to let him try the Little Dragons program for two weeks to see if he will be able to handle it. Although he suffers from a rare form of sickle cell anemia that makes it hard for him to participate in sports, Noah never left J. Kim Martial Arts and became a black belt at the age of 12.
Matthew joined J. Kim Martial Arts at age 6. He focuses on reading his student handbook to increase understanding of the Tang Soo Do philosophy of respect and reverence for life; and practices forms, sparring and breaking skills to earn a new belt with every testing opportunity.
Noah and Matthew really enjoy training with their many friends at J. Kim Martial Arts and winning trophies and medals in every school competition while growing into healthier, stronger, focused, patient, and confident individuals. (Dec. 18, 2013)
Parent of Noah & Matthew
I'm a 51 year old dental assistant, In November of 2012, I was involved in an auto accident, which left me with severe lower back pain. If possible, I was determined to get back in shape. After exploring several Martial Art Providers I chose, J. Kim Martial Arts, Tang Soo Do Instruction. I have now practiced this style of Martial Arts for 3 Months with Grand Master Jino Kim, 8th degree Black Belt, and his Well Trained Assistants. I have found many benefits in my practice of Tang Soo Do! Some of these benefits include: Detailed Instruction, Friendly Learning Atmosphere , Individual Attention , Increased Balance & Flexibility , Increased Energy Level & Self Confidence. I am very satisfied, and look forward to my future Tang Soo Do instruction, available Monday through Friday at J. Kim Martial Arts! (Dec. 27, 2013)
Sonny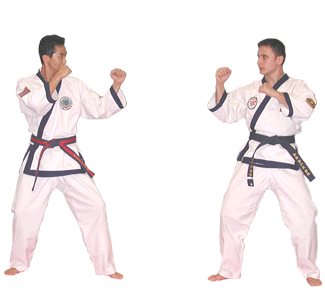 I have been doing Tang Soo Do for over 8 years. I received my black belt in 2011. I like Tang Soo Do so much that I got a lifetime membership at J. Kim Martial Arts. I can think of no other activity that has so many benefits. Tang Soo Do: (1) teaches self-discipline, (2) builds confidence, (3) teaches self-defense techniques, (4) provides cardiovascular exercise that increases endurance, (5) provides strength training, (6) increase flexibility, (7) improves balance, and (8) provides a support network of outstanding friends to associate with. In addition, if a martial arts student earns a black belt, it is an impressive accomplishment to list on a resume. Starting Tang Soo Do was one of the best choices I ever made. I hope to continue training the rest of my life. (May 12, 2013)
Brad J. Bushman, Ph.D., Professor of Communication and Psychology, The Ohio State University, Margaret Hall and Robert Randal Rinehart Chair of Mass Communication
Our family has been members of J. Kim Martial Arts for 8 years. After researching many martial arts schools, I chose J. Kim Martial arts for my four year-old son. He has achieved his second degree black belt a year ago!
My daughter joined J. Kim Martial Arts at the age of five and has also achieved her first degree black belt a year ago.
I joined my children in practicing Tang Soo Do five years ago. Family classes offered by Master Kim give us an opportunity to practice a sport together. Adult only classes are a great work out of the mind and body.
The attention to the overall organization is excellent. The classes ALWAYS run on time and are lead by well trained instructors, who pay close attention to every student.
J. Kim Martial Arts not only teaches the art of Tang Soo Do, but also the skills necessary to succeed in life: leadership, focus, respect, and discipline.
Practicing Tang Soo Do became a part of our lives and will remain so for many years.

A. Metha.