Information on Joining
The Continental Tang Soo Do Federation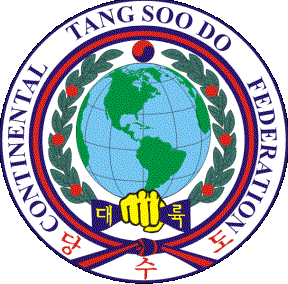 Dear Master / Instructor;
Thank you for your interest in the Continental Tang Soo Do Federation.

While we each set high standards in our training and practice of Tang Soo Do in our own respective geographic areas, uniting our intellects and spirit together can strengthen our tradition and our culture. The purpose of our federation to bring us together is to improve our relationships, and to distinguish ourselves from other martial arts.
We look forward to your advice and input as we unite in making tang Soo Do an even more powerful force among the martial arts. We are also member of the World Tang Soo Do Union, a global organization to which you will automatically receive membership along with your continental Tang Soo Do federation membership.
The Union headquarters is located in South Korea, and oversees the world-wide union of Tang Soo Do.
I wish all applicants good health and good spirit.
Thank You.
Respectfully yours in Tang Soo Do

Master Jino Kim
President / Founder
Continental Tang Soo Do Federation

www.Jkim.com
M a s t e r J k i m @ a t t . n e t
Continental Tang Soo Do Federation
1900 Hard Rd. Columbus, Ohio 43235 USA (614) 889-JKIM (5546)
©1999-2017

Continental Tang Soo Do Federation All Rights Reserved.